Duration – 2 days including assessment
Venue: We can arrange this on site training/assessment for groups of 3-4 people. You must have your own site and the necessary equipment/ machinery.
Cost: Please contact us
Pre-requisites: Candidates must hold a Certificate of Competence for Principles of Safe Handling & Application of Pesticides (021649 / PA1) prior to attending this course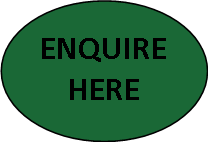 Pesticides are very widely and successfully used in land-based industries, but they can be potentially harmful substances, therefore it is essential that they are handled, applied and stored correctly, therefore making training essential.
Who is it for?
This Boom Sprayer course is for anyone who uses boom spraying equipment as part of their work.  If you would like to attend this course you must be able to proficiently use, and drive the particular vehicle(s) used during the training.
We can offer training for either Boom Sprayer – Hydraulic Nozzle or Rotary Atomiser depending on your make/model of machine.
Course sessions –
Introduction to how Vehicle Mounted Spraying Equipment works
Preparation, Calibration & Safe Use of Spraying Machine
Choosing the correct Nozzle for application
Servicing the Machine
Cleaning & Decontaminating Equipment
This course culminates in an independent assessment for a City & Guilds Level 2 Award in Safe Application of Pesticides Using Boom Sprayers.
There are various units that fall under this qualification, please let us know which of the following assessment units you require (depending on your machine) –
111 Operating Mounted, Trailed and Self Propelled Hydraulic Nozzle or Rotary Atomiser Horizontal Boom Sprayers
112 Operating Mounted, Trailed and Self Propelled Air/Fluid Nozzle Horizontal Boom Sprayers
113 Operating Mounted, Trailed and Self Propelled Downward Air Assisted Horizontal Boom Sprayers
114 Operating Mounted or Trailed Wick Type Applicators
115 Operating Vehicle Mounted Kerb Sprayers Fitted with Hydraulic Nozzles / Rotary Atomisers