Duration:  3 days including assessment

Delivered on-site only.
Venue: If you have a suitable site, we can arrange this training/assessment for groups of 3-4 people
We do not run this course at our Training & Assessment Centre in Dorking, Surrey.
Pre-Requisites: Candidates must hold a Certificate of Competence for Chainsaw Maintenance & Cross-Cutting (CS30 / 0020-03,)  Felling Trees up to 380mm (CS31 / 0020-04) & Felling Trees over 380mm (CS32 / 0021-01 / 0021-11) prior to attending this course.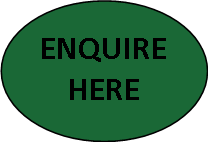 Multiple windblown trees present very significant hazards and require specialist skills and knowledge. This course is ideal for those wishing to achieve Level 3 Award in Severing uprooted or windblown trees using a chainsaw and will provide you with the appropriate techniques and safety guidelines required in order to ensure that you are not only confident when using a chainsaw but also aware of relevant health and safety requirements in relation to dealing with individual and multiple windblown trees, making sure you stay protected.
Who is it for?
This course will be suitable for you if you work in, or are looking to work in any of the following Industries:
Agriculture
Arboriculture
Forestry
Horticulture
Woodland industries
Local Authorities
Conservation
Construction
Land-based industries
Course sessions:
Site safety
Severing the root plate
Severing a static root plate where the tree will fall
Severing a root plate where the root plate will fall back into the root plate hole
Securing a root plate where the weight balance is away from the root plate hole
Dealing with broken and interwoven windblown trees.
Unacceptable procedures
Dismantling crown of the tree, cross-cutting and stacking timber
Clear the site of all debris and notify all relevant authorities, check and clean equipment
This course culminates in an independent assessment for a City & Guilds Level 3 Award in Severing Uprooted or Windblown Trees using a Chainsaw.