Duration: 1 – 3 days depending on when the original qualification was obtained.
---
Cost per person :
1 day Refresher £243.50 + (£39.10 VAT)
3 Day Training as a Refresher £703.00 + (131.00 VAT)
Call or Email for next available dates and for group or on site bookings
---
Venue: Dorking, Surrey
---
Pre- requisites: Candidates must hold 0216-49 / PA1 Principles of Safe Handling & Application of Pesticides and 0216-54 / PA6 Safe Application of Pesticides Using Hand Held Equipment prior to attending this refresher training.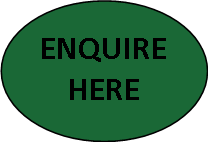 This course will refresh trainees with the appropriate techniques and underpinning knowledge to ensure that they continue to be confident when working within forestry, arboricultural or allied industries. It will also ensure awareness of current health and safety legislation, and industry good practice keeping individuals up-to-date and skilled.
Pesticides are very widely and successfully used in land-based industries, but they can be potentially harmful substances, therefore it is essential that they are handled, applied and stored correctly, therefore making refresher training essential.
Who is it for?
This one day refresher course is for you if you are employed within the agriculture or horticulture industries and if you are responsible for the storage, handling and application of pesticides with hand held hydraulic nozzle applicators and already hold your certificate of competence (see pre-requisites above.) This course will help you refresh your knowledge of health and safety and legislation enabling you to work safely and effectively out in the field.
Course sessions:
SAFE USE OF PESTICIDES
Definitions.
Consequences of not using or handling pesticides safely.
Legislation that affects pesticides use.
Pesticide product labels.
Personal protective equipment.
Safe storage and transport of pesticides.
Environmental factors.
Disposal of pesticides and containers.
Dealing with accidents.
Keeping pesticide records.
HAND HELD APPLICATORS – HYDRAULIC NOZZLE
Basics of spray application.
Hygiene and Personal Protective Equipment.
The working principles of a knapsack.
Preparation of the applicator for work.
Nozzles.
Calibrating a knapsack.
Mixing, filling and site work.
Calibration – concentration method.
Decontamination, tank washing and storage.
Learners successfully completing this course will receive a Lantra Awards E-Certificate of Competence for 1 day Refresher or E-Certificate of Attendance for 3 days Training as a Refresher for Safe Use Pesticides and Hand Held Applicators Refresher.