If preferred, many of our courses can be arranged to take place on your site.
Examples of on site courses we have carried out over the last year include: Woodchippers; Hand Held Hedge Trimmers; Pesticide Application and Spraying; Ride-on Mowers as well as Basic Tree Survey & Inspection.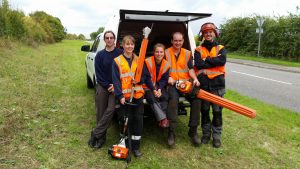 Please contact us for a quote / further details, with the following information –
Course of Interest

Number of Learners

Your Site Location
Tel: 01306 876404
Email: office@landskills.co.uk
We look forward to hearing from you!